After 125 Years, RI Veterans Will Finally Get a Director
It only took about 5-years (or 125 years1), but Rhode Island veterans are finally getting a director for the Division of Veterans Affairs! Thank you, Governor Raimondo. Applications are due November 6th. As veterans submit their resumes over the next few weeks, we'll explore the state of veterans' affairs, a vision for the future of the agency, and finally how we get there. Let's start with some back-story.
I'm a fan of putting things into context and the mission (or future mission) of the Veterans Affairs Division ought to be placed in three different contexts: the national defense, the role of veterans in society, and the relationship between veterans and non-veterans.
The Division of Veterans Affairs is our state's response to the challenges that veterans of any era face after their service. Given that the core purpose of government is the protection of life (e.g. the national defense) and our citizens who serve in the military provide that protection, it's relatively unquestionable (today) that we offer unique services and benefits to them for their equally unique contribution to our society. The benefits and funding for them come mostly from the Feds. The state, being closer to its people (and hopefully less difficult to navigate), plug veterans into the right Federal resources. The state also provides an assisted living facility in my hometown of Bristol as well as burial in a Veterans Memorial Cemetery in Exeter.
You may be surprised, but providing benefits to veterans wasn't always a given. Take for example President Coolidge, who in 1924 vetoed a bill granting bonuses2 to WWI vets, saying, "Patriotism… bought and paid for is not patriotism." Or how about the Continental Army which was not paid back and stormed the U.S. Congress in Philadelphia to get it. They were ironically 'expelled' from the nation's capital by the U.S. Army as were WWI veterans in 1932.
Being a post-9/11 veteran, I never experienced such shenanigans after my time in the Marine Corps and Navy. And I attribute my ability to pay for a college education to the Montgomery GI Bill and ability to purchase my first home to the VA Loan Guaranty. I'm obviously biased, but I believe we should make much larger investments in our veterans for a million reasons. Here's the historical rationale:
A moral obligation to those who voluntarily sacrifice a piece of their liberty and risk their lives for our protection,
An incentive to forego private sector wages and join an all-volunteer force, and lastly,
To ease the impact of reintegration post-service on veterans and consequently, the larger society.
The last rationale leads us to the second context informing the veterans affairs division character: the role of veterans in our society. Exceptional veterans help create vibrant communities. After World War II, the reintegration of American GI's (12 percent of the U.S. population) was accelerated with the G.I. Bill, leading to a "major contribution to America's stock of human capital and long-term economic growth."3 The strength of the middle class was never greater and veterans were a key part of this achievement. Why? It was likely a combination of their tenacity and the educational, housing, and medical benefits that supported their transformation into economic engines and community leaders.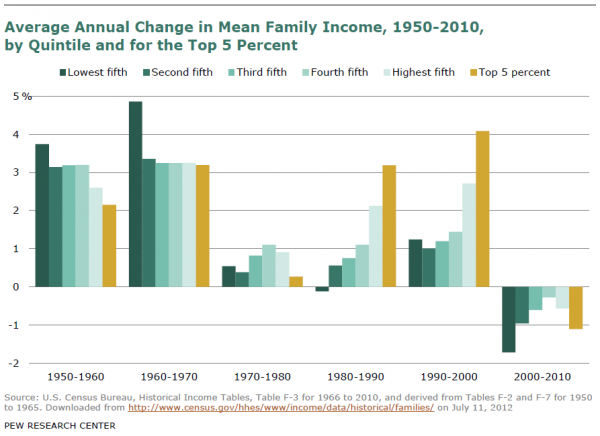 On the character building front, military service provides a foundation for most veterans to become successful entrepreneurs, executives and leaders. The next time you drop off a box at FedEx, thank the attendant by saying, "Semper Fi" (Latin for "Always Faithful", the Marines motto). Two years after completing his Marine Corps service in Vietnam with a Silver Star, Bronze Star, and two Purple Hearts, Frederick Smith founded FedEx – the first overnight express delivery company and largest in the world! There are thousands of success stories where veterans leveraged their unique grit, perseverance, and leadership agility to breathe life into local communities and even national economies. The key has been a dynamic transition path, supported by friends, family, community – and strong veterans' benefits.
The last context for understanding the mission of the veterans affairs division involves the relationship between veterans and the other 93.4% of Rhode Islanders. If you're a veteran or if your daughter is on active duty, veterans' issues are dining room table issues. They are issues that you're passionate about and that influence your vote. The Division of Veterans Affairs is not immune to the presence of political will and budget priorities. Case in point: The director position was originally created in 2011, but not funded until our current governor came into office and made it a priority.
A big piece of the division's mission will be expanded or constrained by the degree that Rhode Islanders are engaged. This will increasingly become a national challenge. For over 40 years, the draft has been off the table and with it, a broad-based visceral connection to the issues of those who served. The challenge of this disconnect is summed up well by a quote given to Linda Borg of the Providence Journal earlier this year.
Robert Hamel, 90, is a World War II and Korean War veteran from Warwick. He wonders "why more people aren't interested in hearing his colleagues' stories. 'We got fellas here who served with General [George] Patton [in World War II]. We're going to be gone in a couple of years. We're going to lose all of that history.'"4
I say, let's not allow those stories to disappear with the tides of time. Let's be motivated by their heroism and sacrifice to envision real, tangible ways to partner with our veterans and make things happen. There is no greater responsibility of government than to protect its citizens, and there is no greater honor than in empowering those that defend our nation to excel after their service.
Our collective responsibility as citizens of Rhode Island is not only to recognize the utility of building a best-in-class transition path for our vets, but to create at least a small space in our hectic lives to connect emotionally and viscerally to the reality of their service. Creating this connection will be a crucially important task of the newly minted director. It will serve as the foundation to tackle some hefty challenges our veterans face, linking veterans with veterans, and a community with itself.
This is Part One in a Three Part Series featured on RIFuture.org. Next week we will explore the future of veterans affairs in Rhode Island.
_______ 1 The "Rhode Island Soldiers' Home" was established in 1890 and is technically under the purview of the Division of Veterans Affairs. 2 War-time military bonuses began in 1776 and were a payment for the difference between what a solider earned and what they could have had they not enlisted. 3 Suzanne M. (2005). Soldiers to citizens: The GI Bill and the making of the greatest generation. 4 Borg, L. (May 22, 2015). Ground broken on new $94-million veterans home in Bristol. RI: Providence Journal.